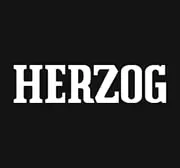 "Railroad Software implemented trackAsset and trackHOS for our use on the Metrolink Commuter System in Southern California. The project was delivered on time and on budget and Railroad Software has been very responsive in addressing additional requests for functionality such as automatic signal relay population. This is just one example of where a request that would make life easier for our signal team was speedily addressed. Railroad Software's agility and customer-focused culture are a couple of the reasons that I would recommend them."
David Lucas – General Manager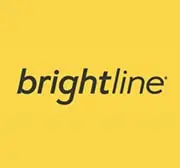 "Railroad Software was the team we selected for asset management because of their willingness to develop the system that met our needs. We were impressed at their responsiveness to develop two primary functions, configuration management and inventory. In the end we got more development completed than we expected and have enjoyed the personal hands-on experience."
Nao Nishio, Manager of Engineering Technology – Brightline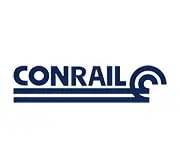 "Conrail's challenges before implementing trackAsset included the inability to share inspection reports with government agencies in a timely manner, inconsistent data collection from field inspectors, and lack of visibility into inspection reminder dates for crews in one consolidated place. The immediate review of this information allows the railroad to budget for capital expenditures on the railroad with detailed data. Railroad Software's team implemented Conrail's bridges into the system first, then the crossings, and lastly the track and switches. Since the TrackAsset implementation was completed, Conrail has been able to carry out regular inspections and work orders across multiple asset types within one system of record."
Bob Baylor – Asst Chief Engineer, Structures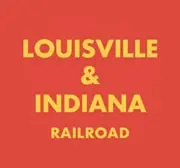 "Louisville & Indiana Railroad signed on with Railroad Software to utilize their trackAsset and trackHOS products to replace antiquated and unsupported electronic programs for track inspection and FRA compliance needs. Railroad Software has been nothing but helpful and accommodating throughout the entire process of transitioning our teams to their products. They spent time with us in the field, they have answered EVERY email in a timely fashion, and they answer their phone when we call. They are always there when we need them, and they are receptive to change requests and/or new ideas we've presented to them to help tailor the software to our specific needs. We would recommend Railroad Software to anyone (and we have already!) who is looking for a breath of fresh air when it comes to an innovative, full-featured solution for track inspection and FRA compliance software."
Ryan Barbato – Roadmaster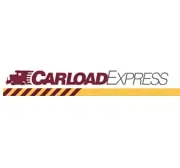 "Before the implementation of trackAsset, we were plagued with difficulties, ranging from inefficient inspection processes to the struggle of managing our extensive range of assets. When we decided to transition to trackAsset, the dedicated team was there every step of the way, guiding us through the intricacies of their system. Despite the complexity of our operation, involving three railroads and a multitude of assets, the Railroad Software team, led by the diligent Timothy Long, ensured a seamless transition. Even though not all our team members were tech-savvy, Timothy's proficient explanations and unwavering patience made the process significantly easier than we had anticipated. Inspections, from track checks to switch evaluations, became drastically simplified. The depth of detail provided by the system not only increased the efficiency of our inspectors but also allowed for less experienced inspectors to quickly acclimate to the processes.
In my 18 years in this industry, I've never come across a program as comprehensive and efficient as trackAsset. Looking back to my early days as an inspector, I can only wish we had access to this kind of technology then. trackAsset is an exceptional program, constantly evolving to better serve our needs and improve our operational efficiency."
Chris McCrum – Director Track Maintenance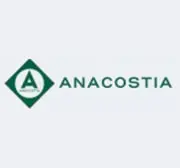 "In 2022, Anacostia Rail Holdings (ARH) embarked on a journey to choose an improved electronic reporting system for track, bridge, and signal inspection. The RFP required compliance with FRA regulatory requirements (Parts 213 and 237). We wanted the ability to enter FRA and non-FRA observations and to segregate the reporting thereof. We also required timely notification of imminent defect correction and inspection frequency failures and other custom events determined by the railroad.
After an exhaustive vetting process with four different providers, four ARH affiliates chose Railroad Software for electronic tracking of the track, bridge, and signal inspection process. The evaluation process included online interviews and presentations, field assessments with existing customers, and a decision matrix weighting the pros and cons of each offering. Client references, level of effort to implement, ability to enter data when offline, flexibility when making changes to the asset base, price, and a comprehensive description of promised customer support were all key parameters in the decision process. To date, the ARH affiliates have been more than satisfied with the performance of the Railroad Software product and (as important) the commitment to customer support."
Paul Fetterman, President – Triple Crown Track Consulting