Railroad Signal And Crossing Inspections
FRA Compliant Maintenance of Way Software
With trackAsset, Monthly, Quarterly, Annual, and Multi-Annual tests and inspections can be completed electronically in the field. Federal Railroad Association(FRA) inspection reporting and work order management is simple and intuitive.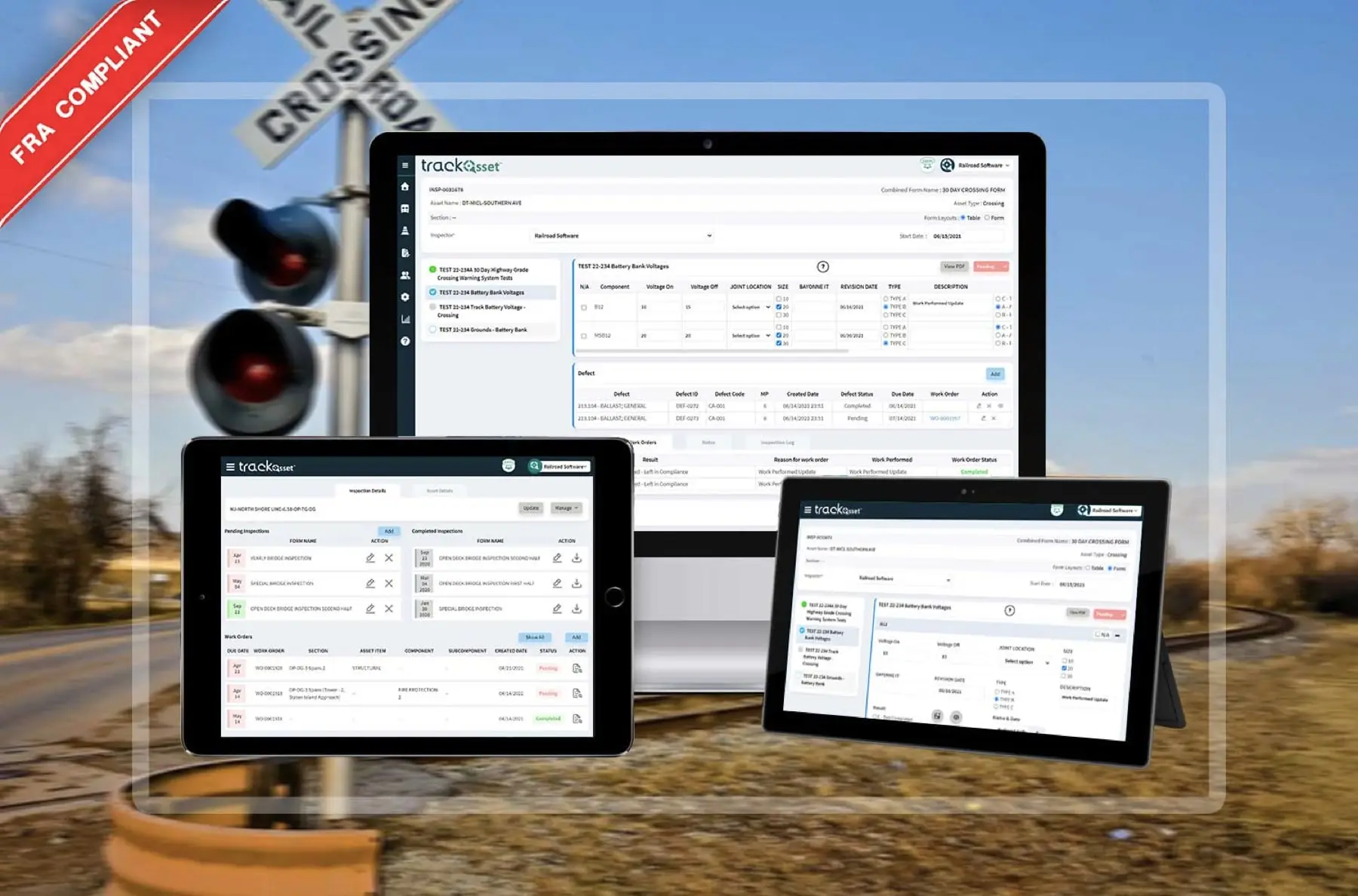 Signal and Crossing Details:
Increase the Accuracy, Productivity, & Visibility of your Maintenance of Way Assets and Inspections.
Code Of Federal Regulations
Part 213 – Track Safety Standards
Part 234 – Grade Crossing Signal System Safety
Part 236 – Rules, Standards, & Instructions Governing the Installation, Inspection, Maintenance, and Repair of Signal and Train Control Systems, Devices and Appliances
Part 237 – Bridge Safety Standards.
Training, Implementation, And Consulting